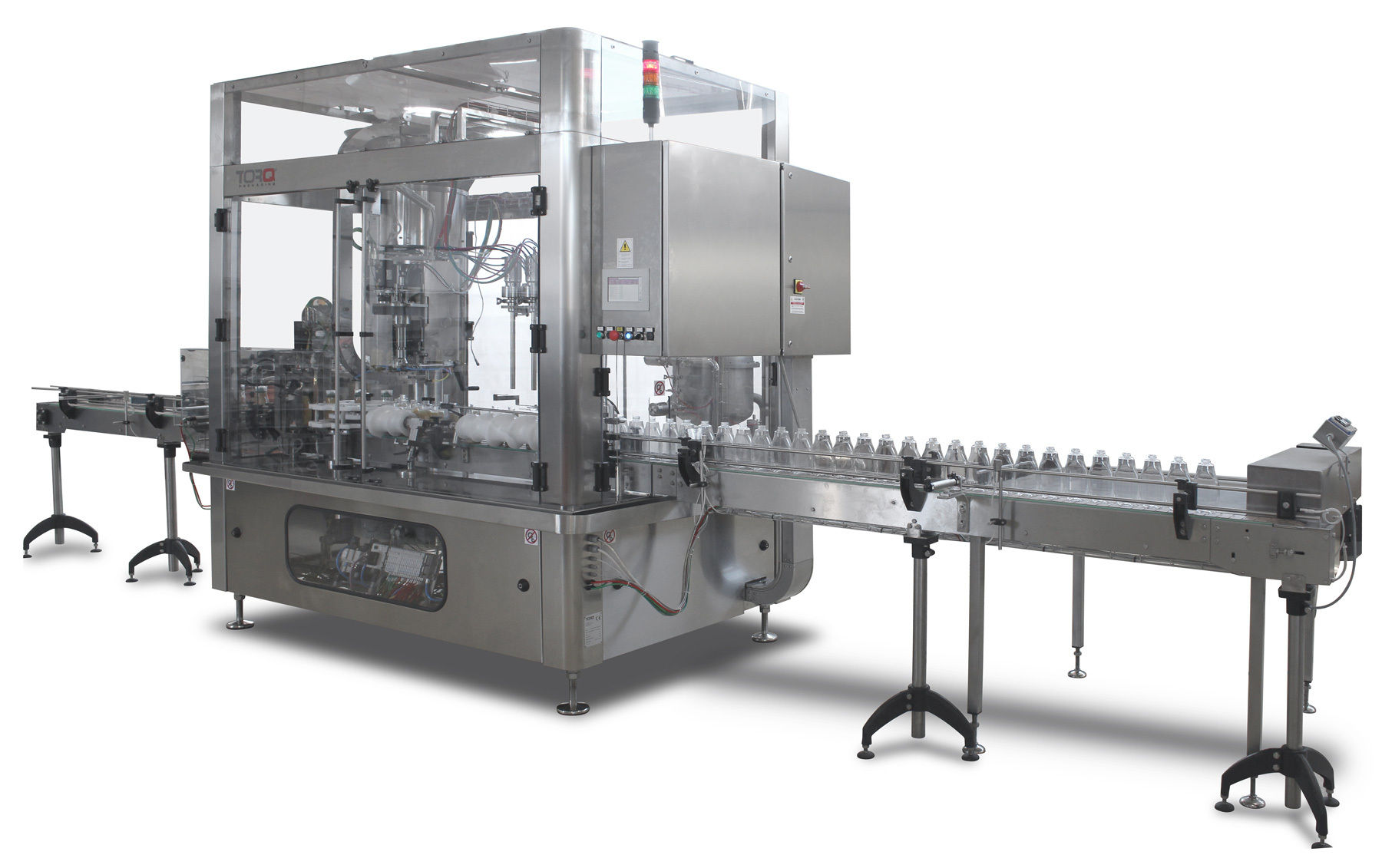 LFC series
In-Line Monoblock
Our LFC series in-line filler and single head capping station are mounted on the same frame.
The LFC monoblock series are inline machines equipped with flowmeter magnetic or massic filling system; the cappers are equipped with electronic single head capping machine.

Our monoblock are full electronic and movements are controlled by Servo motors to guarantee the maximum flexibility, accuracy and repeatability of small and large fill volumes.
The machine is installed with HMI interface with internal diagnostic and fault finding procedures including a remote service link via Ethernet or GSM modem.
Designed for filling liquid and semi-dense products
Designed for capping
Wine, alcohol and spirits